Another ancient discovery found off the coast of Sicily
Posted on 5 August 2016 in Italy, Sicily
A trove of ancient jars first found off the coast of Sicily five years ago could have more historical importance than first thought.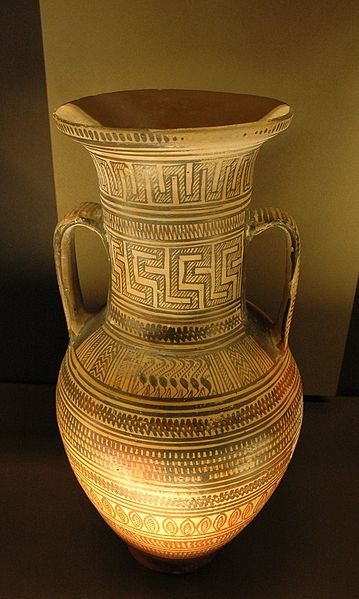 The jars were found in 2011 off the coast of Aci Trezza in eastern Sicily, some 250ft below the water's surface on a Roman-era shipwreck. Both the wreck and its cargo are under investigation by a team of archaeologists, led by Philippe Tisseyre, Sicily's state archaeologist.
During the investigation, more than 1,500 photos of the site were taken, which together will help to produce a 3D relief of the shipwreck site. Sicily's Superintendency for the Sea said in a statement: "The ongoing study will allow us to reconstruct the cargo, the way it was loaded and the features of the ship, which was 15 metres long and 4 metres wide."
Among the ship's cargo are at least five different kinds of terracotta jars, also known as amphoras, which date back as far as the 2nd century BC. Pictured is an amphora used in Italy and Greece from a slightly earlier era. Amphoras were used largely as shipping containers and were used to carry a variety of products including olive oil, wine and honey. The discovery of these amphoras demonstrates that the area was once an important trading hub for these commodities. Most of the amphoras from this time period so far have been found in Campania, so a Sicilian discovery is extremely interesting in the world of archaeology.
Sicily is home to some of the world's most fascinating ancient finds, from ancient ruins to museums full of fascinating relics and artworks. Book one of our villas, apartments or hotels in Sicily today and you too will be able to discover the rich and varied history of this beautiful island destination.