An Italian Christmas
Posted on 20 December 2022 in Food and Wine, Italy
A veritable spread of all sorts of wonderful dishes is served up on Christmas Day in Italy. As with all gastronomic delights, the menu varies from region to region, but local specialities put aside, this is an idea of what you might expect to enjoy for your Christmas lunch (elasticated waistbands a must).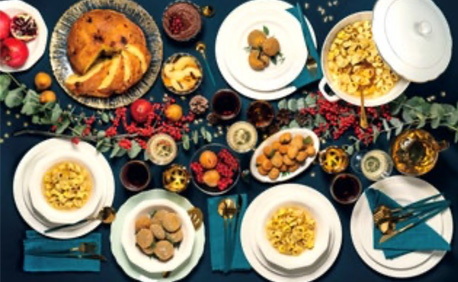 Antipasti
A huge array of beautifully prepared bite-size treats, often encased in puff pastry, filled with fish, cheese, vegetables, olives and more.
Accompanied by platters of wafer-thin hams, cured meats, salami, sausage and wedges of local cheeses with salsas, some crispy fennel, radishes and cucumber dipped in spicy vinaigrette.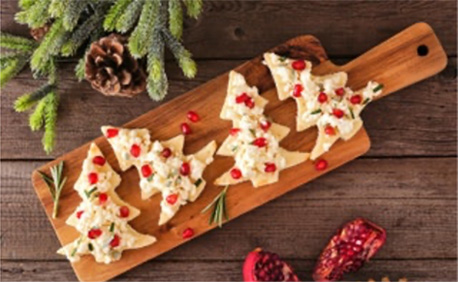 First Course
There is an array of pasta dishes to sample – gnocchi with a rich meat sauce, freshly made trays of lasagne, spaghetti with seafood, tortellini in broth, ravioli filled with ricotta and spinach, tagliatelle with salmon and cream, the list goes on and on.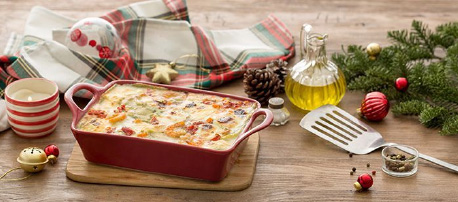 Main Course
Roast meats including suckling pig, lamb and kid often baked in outside wood-burning ovens fired up in the early hours of the morning in order to get the right temperature plus wild boar cooked in a rich wine/tomato-based sauce – often all of these!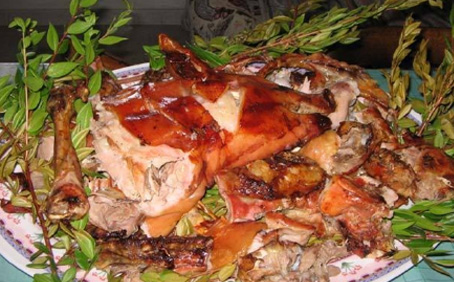 Fish is also popular though this is often the preferred menu for Christmas Eve but you may well find sea bass baked in a case of sea salt, stuffed calamari, lobster alla Catalana (with fresh onions) and much more. Vegetables at main courses are often forgotten about but wonderful oily and salty roast potatoes are pretty much a staple all over Italy.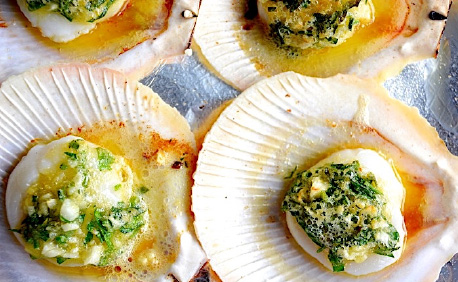 Sweet treats
Every region has its' own specialty often in the form of small and beautiful biscuits made from almonds, nuts, dried fruits.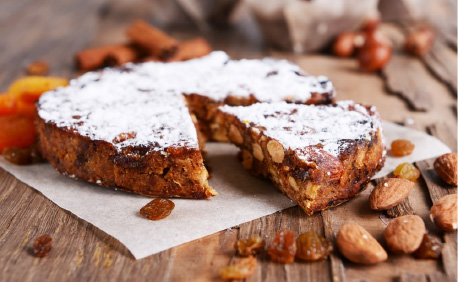 Home-made panettone can be found but the process is long and arduous and with such an array on offer in all the shops in December, the effort is simply not worth it. The same goes for Pandoro (golden bread) – the choice is bamboozling!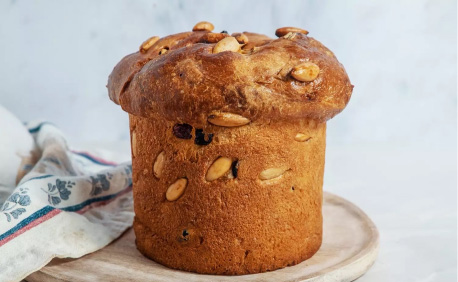 Cheese
Yes, should you have room for a couple of mouthfuls of tasty pecorino or mellow parmesan or tangy gorgonzola, perhaps with some fruit and a glass of red wine, this will be the final hurdle… almost.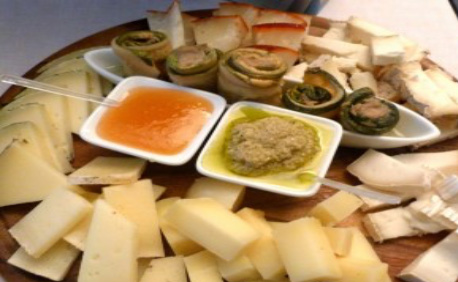 Coffee é Ammazza Caffe
An espresso is necessary after so much food as is the obligatory "digestivo" – a small shot of almost pure alcohol to aid digestion.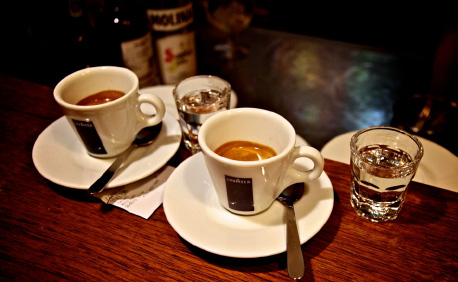 This comes in many forms – limoncino, grappa, whisky, mirto, herbal infusions to name but a few.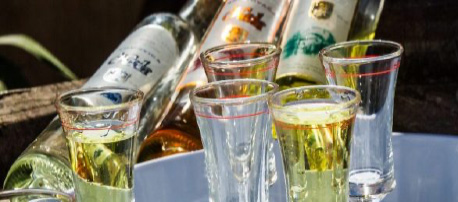 Wine
Of course, wine is an all-important part of the Christmas lunch and a list of wines would be far too long to add here. The general rule is a glass or two of Prosecco to clean the palate before sitting down to the feast, a good white with the antipasti, white with any fish courses and then plenty of full bodied, robust red wine for the meat and cheese. Pudding is often accompanied with a sweet white wine or simply more prosecco.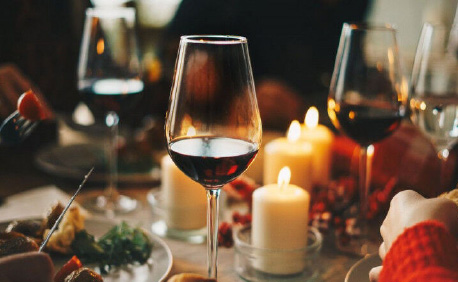 Wishing you all a very Merry Christmas and Buon Appetito!
---
Feeling inspired? Click here to contact our travel experts and discuss your next trip to beautiful Italy, or call us now on 01223 460100