Amazing places to go for walks and hikes in Sicily
Posted on 8 September 2016 in Uncategorized
A holiday should be an unforgettable experience, and with our villas, hotels and apartments located across Sicily, you are sure to have a holiday to remember. There is so much to discover, and walks and hikes are the best way to explore and learn about this amazing place.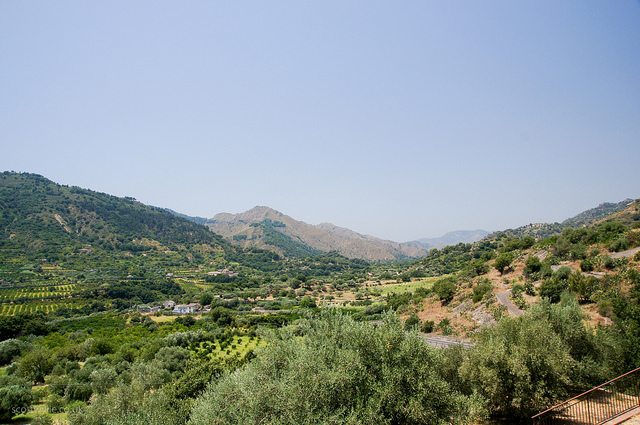 Walks in Sicily are becoming more and more popular, with new paths being created across Sicily's beautiful landscape. Take a look below at some of the walks you should try when staying at our luxury villas on your Sicily holiday:
Etna
Sicily's largest mountain is an active volcano, and at around 3300m/10,825ft it's a stunning mountain to look at. Climbing it can be a fun challenge as it takes you through various climate zones and distinctive vegetation. Mount Etna itself became a UNESCO World Heritage Site in 2013 and the region surrounding it is a park and under environmental protection. Various walks through this landscape are perfect ways to spend a sunny day.
Between Palermo and Agrigento
Small towns, paired with unspoilt countryside is a great place to explore if you are staying near the historic towns of Palermo on the north coast and Agrigento on the south coast. The landscape in this region is enchanting, changing from sunlit meadows to woods of gnarled oak trees and mountain slopes offering you breathtaking views.
Cefalù and Madonie Mountains
The range of mountains that run along Sicily's northern coast is a wonderful place for walking and hiking. The Madonie range became a regional park in 1989 and consists of rocky limestone covered in rich plant life. Walks in this region will bring you to many incredible historical sites, from Norman cathedrals to medieval houses as well as some natural wonders like the Giant Holly Trees of Piano Pomo.
Hyblaean Mountains
If you are having your Sicily holidays in the south near the Hyblaean Mountain range, you will be amazed by the lightness of it. With rivers carved from the chalky rock, flowering oleanders in the summer and the limestone rocks, there are numerous deep canyons to explore. Walk along the river and discover some of the beautiful exotic vegetation, or enjoy a picnic in the picturesque towns found in the region.
Book up a villa in Sicily now and discover the stunning place by foot on any of these walks.
Photo by: Scott Wylie