A Guide to Bari
Posted on 21 August 2018 in Puglia
When planning a trip to Italy, you can often get blind sighted by some of the more well-known hotspots. However, opting for a more undiscovered location comes with a number of benefits and unique experiences, which means you are bound to have a holiday which you will remember for a lifetime.
One destination which can sometimes be overlooked is the spectacular Puglia region, located in Southern Italy. This part of Italy provides its visitors with an array of experiences which will leave you in awe. From delicious local cuisine, setting your eyes on incredible architecture to taking some time for yourself whilst lying on a spectacular beach; Puglia has something for everyone.
Bari is the capital of Puglia, and this is where many people start their journey due to there being a major airport here. This city has an authentic old town feel to it which makes you feel like you stepped back in time for a moment. With an array of wonderful sights to see and places to discover, we have put together this guide to Bari if you are looking for somewhere a little more authentic for your next Italian getaway.
Things to Do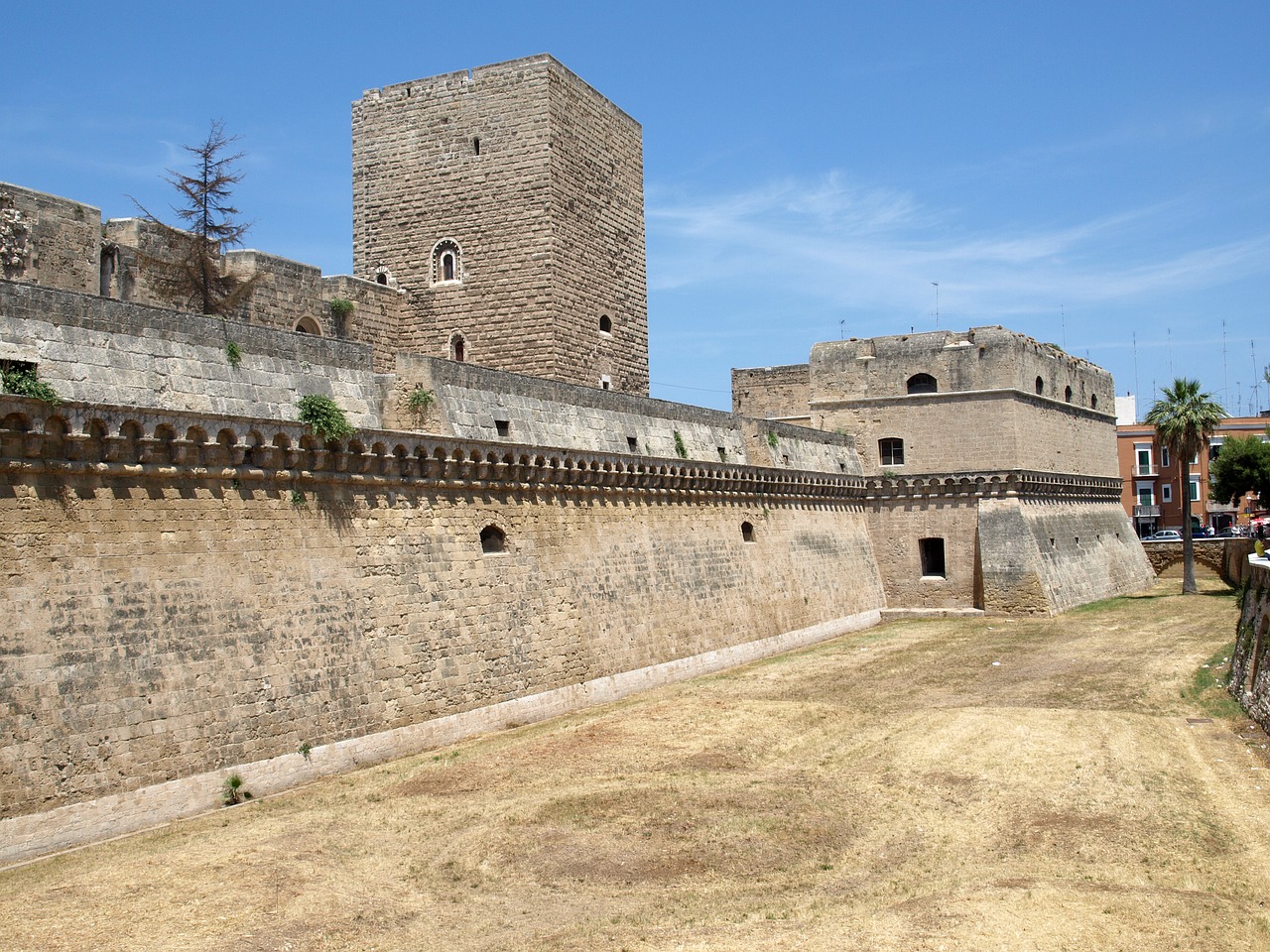 As Bari has an old town, this means that the city has an incredible display of architecture. Whilst the modern side has plenty to keep you busy, there is something refreshing about the combination of old and new which contributes to Bari being such a great choice of holiday destination.
The Basilica of San Nicola is one of the top sights in Bari due to its extraordinary design. Built in 1197, the church stands proudly in the middle of the old town. Inside, you will find the tomb of Saint Nicolas as this basilica was built in dedication to him. We won't give too much else away, as the inside is truly breathtaking and is well worth a visit.
Bari Castle has stood proudly in the city for hundreds of years, and was apparently constructed in the 1100's. This castle has a traditional design with four main guard towers, a central courtyard as well as a moat on three of its sides. Even though this castle is old, it is in a great condition meaning that you will have the chance to explore passages, the courtyard and admire the astonishing architecture.
If architecture isn't your thing, there is still plenty to keep you busy during your stay. If you are seeking the ultimate Italian experience, why not try your hand at creating some authentic dishes by taking a cooking class? There are plenty around Bari to choose from, just be sure to book before you travel there.
Additionally, there are plenty of museums and galleries located throughout the winding streets, so why not spend some time ambling around until you find something which takes your interest?
Places to Eat
Of course, it is no secret that there is some incredible food in Italy, so it isn't too hard to find somewhere for a spot of lunch or for a more intimate dinner. This time head to the newer part of Bari as there are a wonderful array of restaurants to be enjoyed. You will find a plethora of restaurants serving up mouthwatering cuisine, where many eateries source the best local produce available.
Best Beaches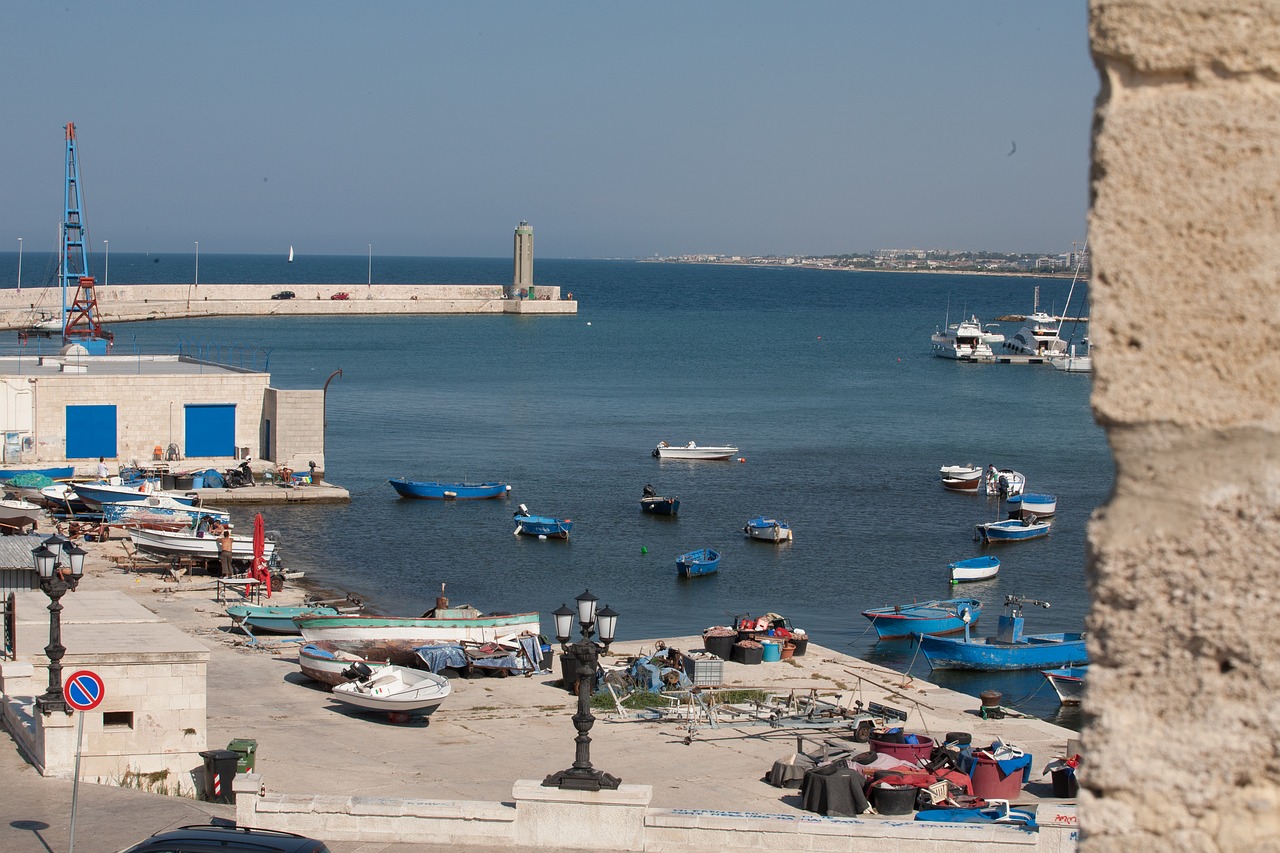 Puglia is renowned for having some of the most beautiful coastlines in Italy and taking some time to spend the day at the beach is a must during your stay. Bari is home to a wonderful array of spectacular beaches, which offers its visitors a mix of comfort and nature. The most popular beach in this city is Pane e Pomodoro, but if you are looking for somewhere a little more secluded, there are a number of other beaches to be enjoyed in the area. Monopoli is home to a plethora of beautiful beaches, and here you will find crystal-clear water and golden sand. Take your pick from Porto Giardino, Porto Paradiso, Porta Vecchia, Porto Rosso and Port Bianco; all equally as breathtaking. These beaches are home to long stretches of sand and amenities close by making it ideal if you are travelling with the whole family.
As we mentioned above, the Puglia region is the perfect holiday destination if you are seeking an authentic Italian holiday. With traditional towns and the city of Bari, you will never be short of things to do and places to explore. We have a wonderful range of Puglia holiday villaswhich can serve as the perfect base to explore this spectacular place.
Have you had the chance to visit Bari before? Let us know using our social media channels!