9 tantalising foods from Umbria
Posted on 8 June 2016 in Italy, Umbria
If you are travelling to stay in one of our hotels in Umbria, you will no doubt be highly anticipating the flavoursome delights that this wonderful region of Italy has to offer.
So just what does Umbria and nearby areas have to offer in the way of fantastic, irresistible culinary delights? We have nine examples here for you to salivate over… Buon appetito!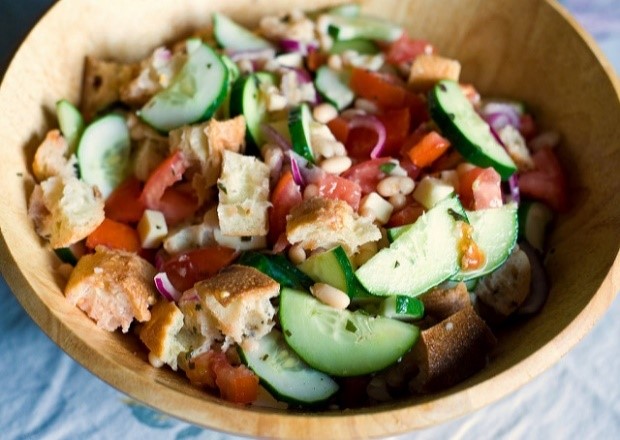 Porchetta
This is a true Umbrian delicacy that is often a favourite of holiday visitors once they sample it. Porchetta is pork carved right of a stuffed and herbed young pig. Mainly, you see this dish during the lunchtime period and is served on thick rolls. Alternatively, it can be served at dinner, as an option for an antipasto.
Norcino
Noricino is a word used to describe a variety of cured meats that includes boar sausages and prosciutto. However, there is one specification: They must be cured in the special, ago-old style originating in Norcia, an Umbrian town famed for both its wild boar as well as some other local game options.
Lentil soup
Sample this dish in Umbria, and you'll be greeted with true, hearty classic. There's pieces of various local sausage, which is regularly flavoured with basil, rosemary, and garlic, and is them teamed with potatoes and carrots to create the local delicacy.
Tartufi
Translated in English to be known as truffles, this delicacy – which is sourced in the wild and offers a fragrant, earthy mushroom – is Umbria's great and luxurious delicacy. It comes at a premium, but you can find tartufi on all sorts of dishes from crostini to tagliolini to stuffing. However, just like every other kind of produce, tartufi is a seasonal food.
Black truffles are best eaten from October to March, with white truffles best sampled during October and December. You won't be eating them fresh if you try them at any other time.
Pappa al Pomodoro
This delicious Florentine soup originates from the regions who would consume "cucina povera" or "poor cuisine". This stew consists of tomatoes and day-old bread.
Crostini alla norcini
Popular in Umbria, crostini are little toasted pieces of bread topped with a range of different spreads. For example, chicken liver crostini with capers and lemon, or crostini al tartufi (with black truffles).
Panzanella
Essentially this is a salad of tomatoes combined with day-old soaked bread. The key here is that the bread must be hearty, unsalted country bread or it is not panzanella! Its origins saw this dish as an onion-based one, as opposed to tomato, but slowly evolved to the tomato-based salad it is today. A popular option during the summer months!
Pappardelle con la leper
For anyone who enjoys the quintessential dishes of Italy, Pappardelle con la leper is an ideal option. Plentiful in flavour, this dish, with its broad ribbons of pasta, served with a meaty sauce of hare, bacon and cloves provides visitors with a genuine specialty of both Umbria and Tuscany.
Tagliatelle or fettuccine with ragu
This ragu variation is an absolute must! A cuisine that is nothing like many would have in mind – usually very tomato orientated – it's made by simmering down either minced veal and pork together, or on their own, and added with a range of spices, carrots, onions, and celery.
Image: Heather Katsoulis under Creative Commons.