9 must-do activities in Tuscany
Posted on 13 March 2017 in Tuscany
Tuscany is a beautiful region in Italy, with stunning views and delectable treats found all around. If you are planning your next trip to Tuscany, there are a few activities that you simply must do whilst in the area. Whether you're an adrenaline junkie seeking a thrill or someone who prefers to opt for a more relaxing and serene setting, our list is sure to inspire you…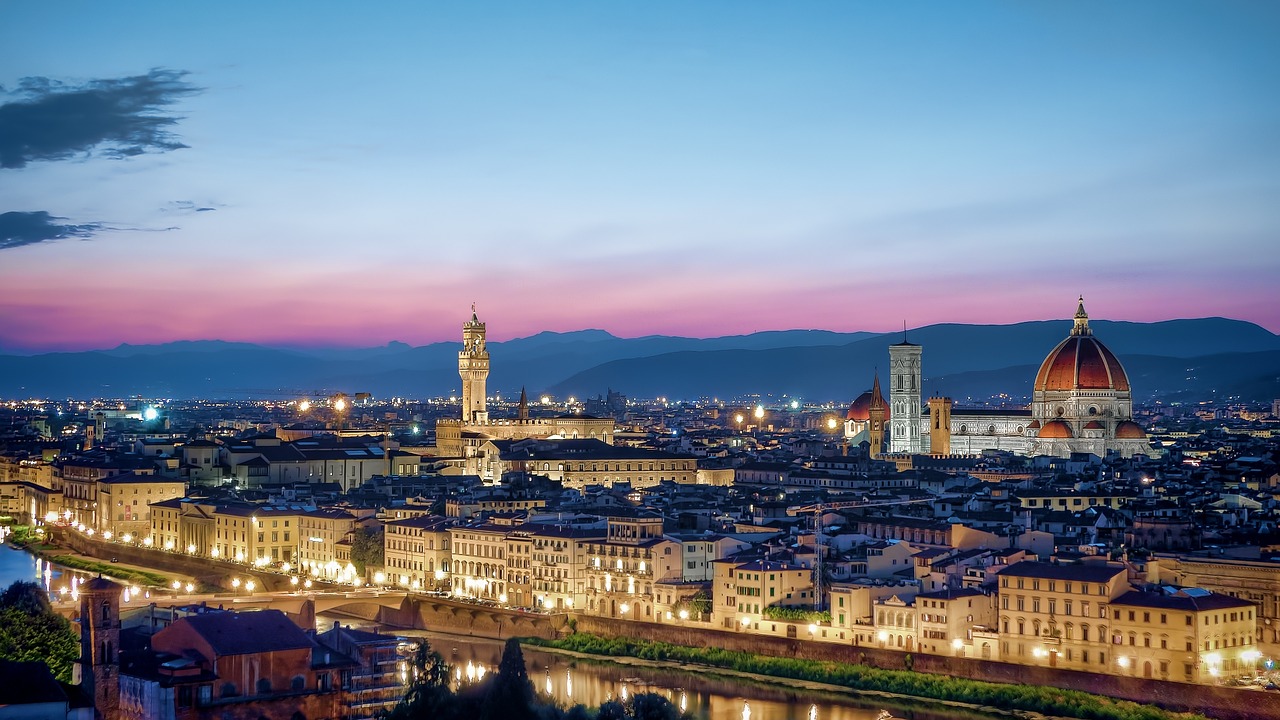 1.Test out water sports on the island of Giglio
Although you may be heading out on your Italian holidays for more of a low-key adventure, the island of Giglio has plenty on offer, from wild water sports to the awe-inspiring beach views. You can take a hike through the scenic mountains or wander through the stone villages and finish your day sipping cocktails at the beach. Although a little off the beaten track, Giglio is certainly a must-see whilst in Tuscany.
2. Embark on a pilgrimage to La Verna
For a more peaceful activity, a pilgrimage to La Verna will be an experience you never forget. The St Francis's mountaintop retreat is a Franciscan monastery that continues to thrive today. Aside from the mesmerising views, the serenity and atmosphere here will take your breath away and have you leaving feeling truly refreshed and enlightened. This is perfect as a day trip taken alone or with loved ones.
3. Visit Cortona
Once the most popular Italian tourist destination, Cortona was the setting of the film "Under the Tuscan Sun". The ancient hill-town offers charming steep streets, incredible views and a whole host of cultural history to the eyes of those who visit. Visit the agricultural plain of Valdichiana and spot mighty views over Lago Trasimeno, which looks like something conjured during a photographers dream!
4. Visit a major "Pisa" Italian history
Pardon the pun, but Pisa is an area that simply must be visited. From the signature building of the Leaning Tower of Pisa to tombs and everything in between; a day trip to Pisa is sure to fill you will knowledge, pleasure and contentment. The food here is also known as phenomenal, with Italian dishes served up to perfection with rich and indulgent flavours created by the local produce.
5. The Uffizi
When visiting Florence, The Uffizi is an attraction that cannot be missed, offering up the finest collection of art in Italy with Renaissance paintings and many other masterpieces. You could easily loose days in this incredible collection if your heart so desired, however, we recommend just taking half a day to stare in awe so that you have time to explore the other wonders Tuscany has on offer.
6. Taste some Chianti wines
The Chianti wine region is located between Florence and Siena, and is one of the areas in Italy best known for its fine vintages, mainly due to the perfect climate. Take a trip to one of the local vineyards and embark on a wine tasting experience like no other. This is an absolute must for wine-lovers, but even those who aren't big on vino will enjoy the beautiful scenery and historic stories which accompany these fine wines.\
7. Open-air art
Not all art is hidden within the confines of museums in Tuscany, in fact, Tarot Garden is an enormous open-air art gallery filled with fine examples of modern art. Having taken 17 years to complete, the magical sculptures in bright colours offer a fun and exciting sight for both adults and children alike.
8. Visit a tree-climbing park
If you've not climbed a tree since you were a kid, then the Ciela Verde Adventure Park in Tuscany is a place where you can re-live your childhood on a spectacular scale. Located within a pine tree forest, the tree-climbing park offers itineraries for all abilities, meaning that this is a perfect activity for all ages and skill levels!
9. Take a thermal bath
Thermal baths in Tuscany provide a relaxing and enjoyable experience for all who visit. Tuscany has the largest amount of thermal centres in the whole of Italy so this is certainly the place to visit for a natural warming bath! The temperatures can range from 25° to 54°, and the healing powers of these baths are said to treat vascular, respiratory problems as well as many other diseases. So if you are feeling a little under the weather, visit a thermal bath and give your body the boost it needs!
This is just a handful of the exciting activities that await you on your holidays to our Tuscany villas!