24 Hours in Tuscany
Posted on 22 February 2018 in Italy, Tuscany
The gorgeous Italian region of Tuscany should definitely be one of your must-visit destinations this year. From the rolling hills and expanses of vineyards to the turquoise sea that blends seamlessly with the clear sky, the landscapes are some of the most captivating in Italy. However, with such charming views capturing your attention everywhere you look, it is easy to see how you could get side-tracked while holidaying here.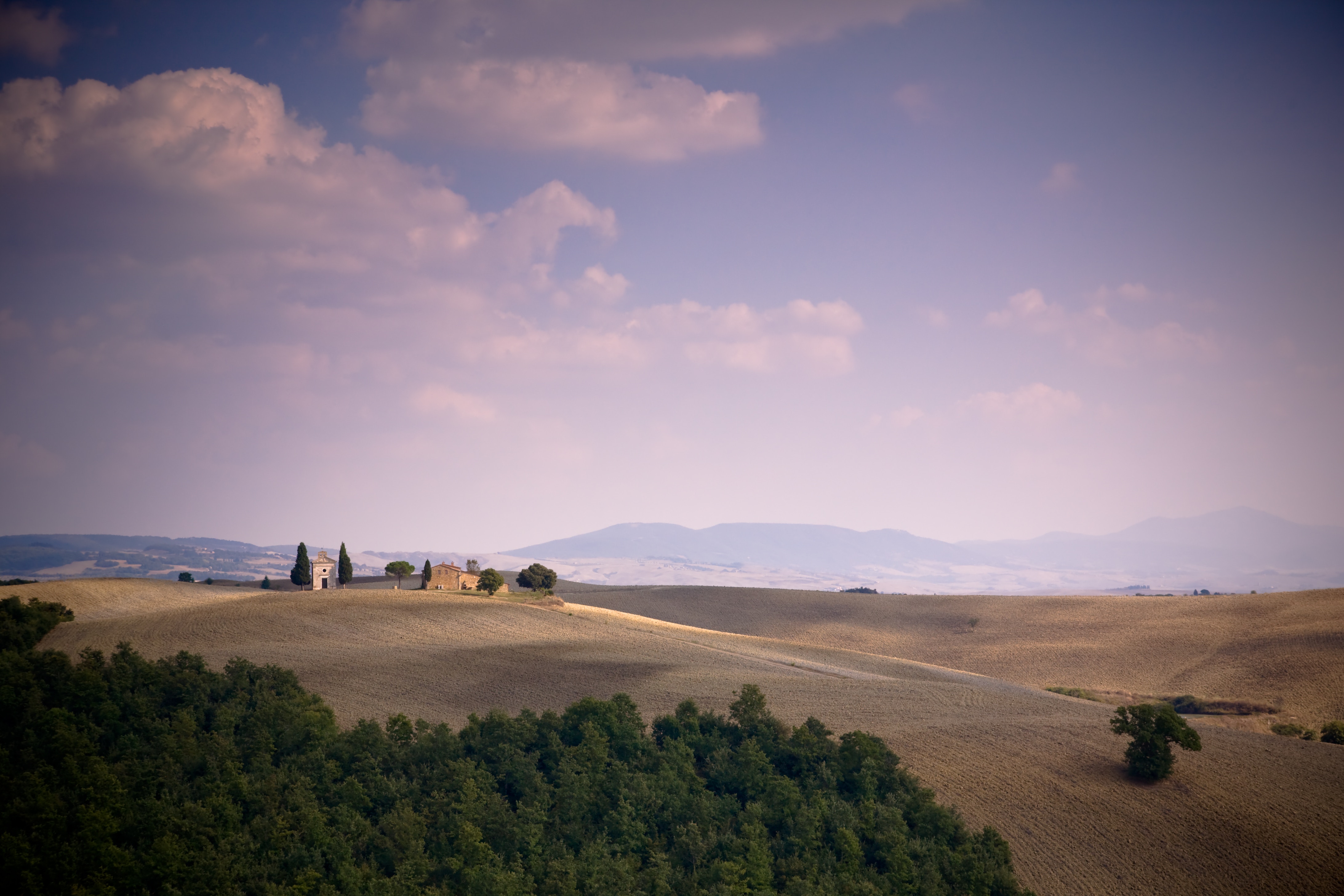 For some, going on holiday is a relaxing time, free from time restraints and planning. It gives you a time to go with the flow and experience things as and when they happen. This is a fantastic way to relax and unwind away from the pressures of meeting deadlines that you may be used to in your day-to-day life. When visiting a country or destination for the first time, however, you may find a little bit of guidance is necessary if you're hoping to pack as much into your time away as possible.
Here at Essential Italy, we think that having a vague idea of how you're planning to spend your time is vital, especially if you're only in Italy for a week or two. Knowing what attractions you'd like to visit and what locations you'd like to see mean that you can carefully plan your days to give yourself a rough idea of where you're going and if you need to take anything with you.
The region of Tuscany has so much to offer, and with an array of things for all ages, it is important to consider what each member of your party may enjoy doing while away. We've put together a sample itinerary of how we would spend just one day in the region to give you a rough idea of how to go about planning your day. So, take a look and get inspired!
8:00 – Breakfast
Breakfast is one of the most important meals of the day, no matter where you are in the country; ensuring that you've fuelled your body with some healthy and hearty food is essential. To start off the day, you can either spend time at one of our luxury Italian villas or decide to treat yourself to breakfast out in your local area. Hundreds of cafes scatter the streets, so finding a quaint establishment shouldn't be too complicated!
In Italy, coffee is one of the most crucial elements of your morning feast and, if you're a fan of cappuccinos, it is one of the only times of the day that it is socially acceptable to order it if you've chosen to go out for your meal. Italian's believe that the combination of milk and coffee impacts your digestion, so it is not advised to drink after 11:00 am
After you've selected your coffee-based drink, next is time to think about what food you're going to indulge in. Typically, Italian's love pastry dishes in the morning, which can often be found accompanied by jams and different kinds of butter to enhance the flavour.
10:00 – Take in the Sights
Not only is Tuscany home to some of the most exceptional artworks created, but the buildings that house them are just as much of a spectacle. Preparing for a day wandering around Tuscany means that you need to be prepared before leaving the villa. This is one of the benefits of forward-planning your days, as it allows you to organise what you're going to wear and take with you the next day. If you're planning on walking a lot, ensuring that your feet are comfortable is one of the most important things, so bring shoes that you know you'll be able to last the day in.
We recently wrote a blog post on three of the museums that you must visit when in Florence, however, if you're looking for art, The Uffizi is a fantastic place to start. Buying tickets ahead of time is one way to save time visiting one of the best art galleries in Italy and should be considered when arranging a trip as only small groups are permitted access at any given time. Inside, marvel at work from Botticelli and Masaccio to Da Vinci and Titan; the incredible collections make the Uffizi one of the most-visited art museums in the world.
After exploring inside, take to the streets of Florence, where architectural delights are bound to be the next thing to capture your attention. If you're wondering what buildings should be on your must-see list, then take a look at a blog post that can be found here for more information.
1:00 – Lunch
After a long morning immersing yourself in the culture of the city, it is now time to re-energise with a delectable meal. For some forward-thinkers, this may be in the form of a picnic that you packed before leaving this morning. However, we would recommend popping into a traditional Italian restaurant for the most decadent lunch possible.
Use this time to regroup and share your thoughts about the morning, encouraging a discussion about the artwork that you gazed upon in the galleries or allow this time for any questions to be raised about the history of the buildings that you've just viewed. This is especially important if you have young ones in your group, as it allows them to think about how they've spent the morning.
If you're visiting Tuscany in a group, it is possible that you may have split up this morning to look at different sights around the city of Florence, so selecting a lunch spot where you can all meet up again is vital!
3:00 – Visit a Vineyard
Although not an appropriate choice for those with younger members of the party visiting Tuscany too, visiting a vineyard is something that everyone must do when on holiday in Tuscany. Some of the most notable wine regions originate in Tuscany, and it's possible that some of your favourite tipples are created from grapes grown here. As a result of the popularity of Tuscan wines, there is a vast array of vineyards that you can tour, complete with tasting sessions for those of you who fancy yourself as a wine connoisseur.
6:00 – Head Back to the Villa
By 6 pm, it is possible that you'll be tired out from a long day exploring the Tuscan landscape. Depending on what you're planning to do in the evening, now is the perfect time to retreat to your villa. Although our selection of properties are so luxurious that you may be tempted not to leave, it is paramount that after a long day on your feet that you give yourself time to enjoy your holiday accommodation.
8:00 – Dinner
After freshening up, it's time for your final meal of the day. Italian's love their food, so digging into a giant feast is something that is entirely appropriate at any time of the day! For your final meal of the day, you may all choose to stay at the villa, whipping up a home cooked meal for you all to enjoy as the evening sky begins to darken.
If you're planning a trip to Tuscany, why not see how the team here at Essential Italy can help? With expert consultants based in each region, we will help you to plan the best trip away possible. Whether it's a family holiday or a special occasion, we're sure that we will have the perfect villa for your getaway, so get in contact with us for more information.
Have you visited Tuscany before and think that we've missed a must-see destination off of our list? Reach out to us on our social media channels and let us know how you would spend 24 hours in the region!