24 Hours in Modica
Posted on 10 October 2018 in Sicily
The baroque town of Modica in southern Sicily is one of Italy's most atmospheric towns. The labyrinth of streets means the medieval treasures of the town are something to seek out, and your time in the town is sure to be an adventure. Though these streets are a little disorientating to visitors, you will find the locals are more than happy to direct you to your destination.
Much of Modica was rebuilt after an earthquake hit in 1693 and boasts a mixture of baroque architecture along with the medieval old town. The historic town is famed for its impressive architecture in addition to its chocolate, making it an ideal destination for food-lovers and history-lovers looking for a day trip. As there is so much to see and do in Modica, an itinerary is a great idea so you can be sure you will hit all the sights you want. For those who have booked one of our luxury villas in Sicily, we have laid out a few suggestions on how to make the most of your time in the medieval town.
Morning in Modica
Rising early to make the most of your day means you can also enjoy seeing the world wake up around as you eat breakfast. Our self-catering villas are perfect for eating in, so you don't have to search for breakfast each morning. If your Sicilian villa is a distance from Modica, you will need to factor in travel time, and there are buses and trains you can use to get to the town if you haven't hired a car. Before setting off, make sure you have comfy shoes for walking, and a bottle of water or two, and your camera fully charged and ready to go.
Chiesa di San Giorgio
There are quite a few churches in Modica worth visiting, and Chiesa di San Giorgio is a high point. One of Sicily's most extraordinary churches that have been built in the baroque style, it stands in all its finery at the top of a 250-step staircase in the upper town, Modica Alta. The three-tiered façade of the church towers above the alleyways of the historic centre and provides a perfect photo opportunity.
Chiesa di San Giovanni Evangelista
In Modica Alta, there are several churches with impressive architecture to visit, including Chiesa di San Giovanni Evangelista. Located at the top of the upper town, the grand baroque church has a sweeping staircase before it, and if the church is open, you can see the beautiful neoclassical stuccowork inside. Near the church, which saw major restoration between 1893 and 1901, there is a balcony with panoramic views over Modica's old town.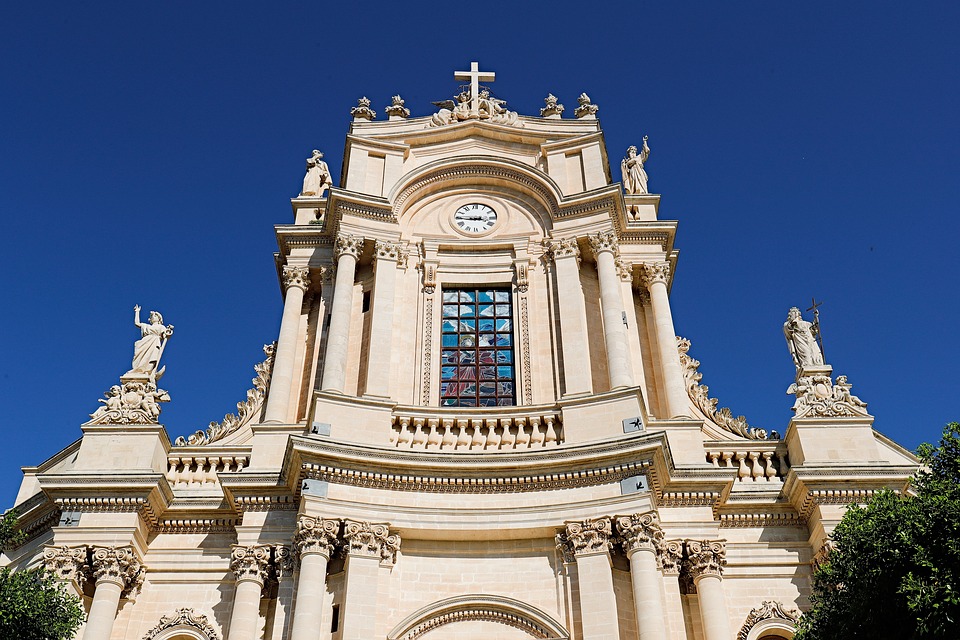 Lunchtime in Modica
After a morning of walking around the old town and climbing up to Modica Alta, a hearty lunch is in order to fuel you for the afternoon. The town is famous for its chocolate and cheese, and we highly recommend stopping by Casa del Formaggio, a little cheese shop where you can pick up some delicious edible souvenirs! The owners are friendly, and you can sample some cheeses before deciding.
For a sit-down lunch, a popular destination is Osteria dei Sapori Perduti. If you love traditional food, then nostalgia is definitely on the menu here, with plenty of classic Sicilian dishes to choose. Favourite local delicacies to look for on café menus include scacce, a kind of focaccia stuffed with vegetables, and arancini.
After lunch, you may still have room for something sweeter, and in Modica, that means chocolate or gelato. If in the mood for gelato, head to Caffè Adamo, which is run by Antonio Adamo, who makes the gelato from scratch; even pistachios are ground on site. The natural flavours and freshness make this gelato the best in town.
Dolceria Bonajuto
Following on the theme of food, you won't want to miss visiting the Dolceria Bonajuto, the oldest chocolate factory in Sicily, dating to 1880 and the best place to taste Modica's famed chocolate. The delicious chocolate is flavoured with cinnamon, vanilla, orange peel and hot pepper, and you should leave room for the 'mpanatigghi', sweet biscuits filled with chocolate and spices!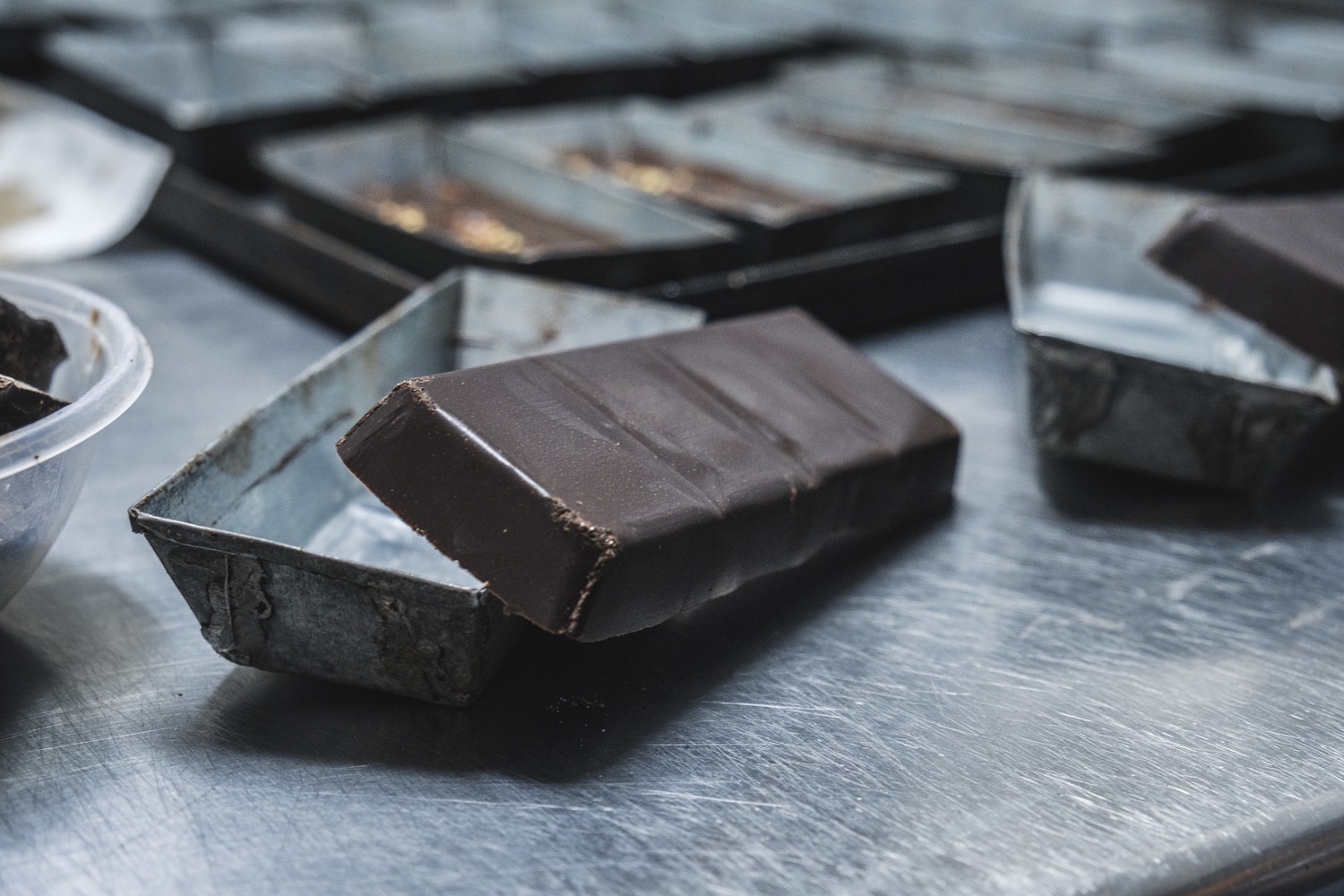 Museums
If you want to know more about the history of Modica, the best place to learn about it is at one of the town's museums, the Museo Civico and in the same building, the Museo del Cioccolato di Modica. The Museo Civico houses archaeological finds from Modica and the nearby Cava d'Ispica, along with 20th-century art. The Museo del Cioccolato di Modica sheds light on the history of chocolate in the town. You'll discover cocoa sculptures, a giant model of Italy made from chocolate and including well-known landmarks.
Shopping
In the late afternoon, soak up the lively Modica atmosphere along Corso Umberto I. Corso Umberto I is a street lined with stunning churches, restaurants, bars and boutiques and where the locals come to congregate for the evening passegiata. Points of interest along the street include the Chiesa Santa Maria del Carmine and the impressive Cattedrale di San Pietro, located at the top of a staircase lined with life-size statues of the apostles. Before your evening meal, why not stop at one of the bars for a drink or two, pop into one of the many shops to browse the wares or snap a photo of the churches in the gorgeous evening light?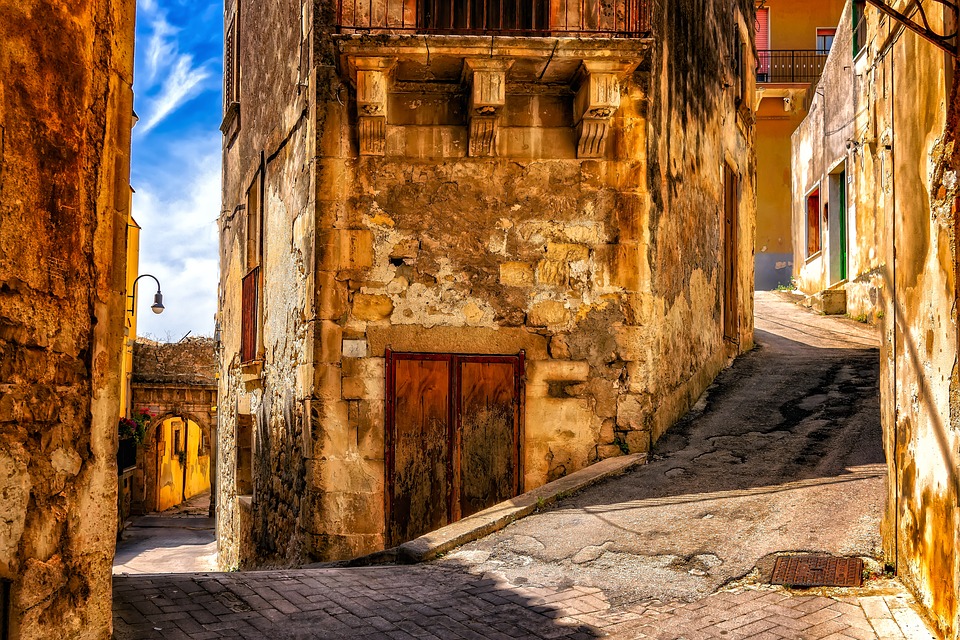 Evening in Modica
For an evening meal in Modica, before heading back to your villa, there are plenty of fantastic restaurants in the town to choose from. La Rusticana, a trattoria near the railway station lists its no-frills menu on the blackboard. Dishes are influenced by seasonal food and are undeniably tasty. For something a little more formal, head to Fattoria delle Torri, a restaurant housed in an 18th-century palazzo. The beautiful dining area complements the delicious food, with the seafood being a highlight especially when paired with a crisp dry white wine.
If you have spent the day in gorgeous Modica, we'd love to know. Of course, how you spend your time in the town is up to you, but hopefully, you will tick some of these ideas off your list when you visit!