24 Hours in Bari
Posted on 24 May 2018 in Italy
When looking for your dream holiday destination, often lesser-known, quieter locations are overlooked. However, these can provide some of the best backdrops for your future getaways. One of the bonuses of looking off the beaten track for your chosen location means that you'll have more space to explore, with hoards of tourists opting for more popular places to visit. The port city of Bari is a perfect example of this; settled along the coast of the Adriatic Sea, Bari is the capital of Puglia and offers a host of incredible hotspots for you to discover while on holiday.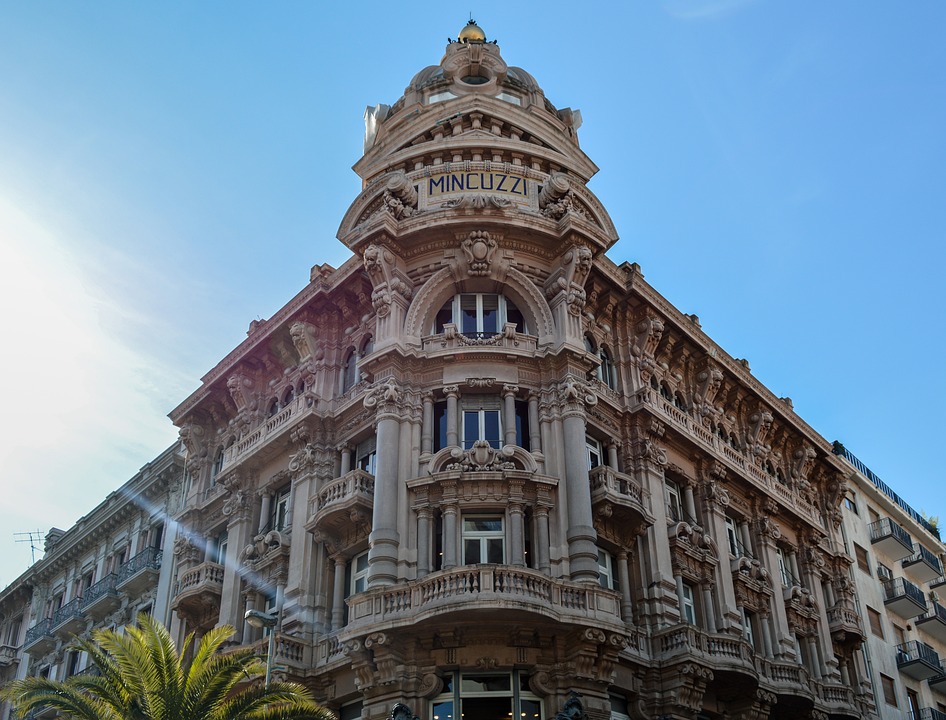 Here at Essential Italy, we want your time spent at one of our villas in Puglia with a pool to be used to its full potential. With properties in a host of locations across the region, you'll be able to find your dream accommodation easily, with each of your requirements met. Planning day trips and excursions are one of the best ways to make use of your time, mainly if you're looking to fit some sightseeing into your trip away. So, we have included a helpful guide of how we would spend 24 hours in Bari!
Morning
As the sun begins to rise, climb out of your bed to watch the sky transform. Italy has some of the best sunrises, so don't miss the opportunity to watch the sun as it rises slowly into the (hopefully) clear sky. Over the summer,  dawn is at approximately 5:30, so you'll have to be an early riser if you want to catch this. However, you will not be disappointed if you do so!
After watching the sunrise, choose to dine either inside or al fresco at your villa. It is a well-known fact that breakfast is the most important meal of the day, and if you're planning on exploring Bari, the energy that the food will provide you will get you through until lunchtime! There are many perfect options for breakfast, but select something delicious and indulgent – you are on holiday after all.
The rest of the morning will be spent exploring the port. The history of the port is fascinating, and its origins date back as far as the Romans, who made it a prominent location on the Adriatic Sea. Over the coming years, the footfall through the port was incredible, with people using it both to pass through as well as for slave trading after the fall of Rome.
Today, you can meander along the front, where the still, azure water hosts a multitude of boats. The whitewashed limestone buildings contrast perfectly with the water, making this picturesque location the ideal place to start your day.
Midday
For lunch, you'll naturally want to try some authentic Italian cuisine, and fresh ingredients are synonymous with the food on offer in this city. Agriculture plays a considerable part of life in Bari, with an array of food cultivated in the area. From tomatoes and cherries to olives and grapes, there are a plethora of things growing in the city that are just waiting for you to sample! With so many ingredients being produced locally, there is a myriad of colourful dishes that originate in the city. In addition, its coastal location means that seafood is on the menu in most restaurants. Sit down for a long lunch to refuel for the rest of the day, with a glass of wine that has been sourced nearby an excellent pairing for your food!
Afternoon
Bari is the perfect place to visit if you're looking to spend an afternoon soaking up the local culture. There are a range of churches across the city, some more impressive than others, which are lovely if you're interested in visiting religious hotspots. In particular, the Basilica di San Nicola holds one of the most significant religious stances in Europe and is often visited as a pilgrimage for Christians. Also, the tomb of Saint Nicholas is contained within this building, making it a must-see location.
Evening
If you're looking for a hearty evening meal out, then head in the direction of the newer part of town, where a canteen-style restaurant provides large servings of a range of pasta dishes for you to choose from. Ths inexpensive option provides you with the chance to experience authentic life in Bari while sampling some incredible food at the same time!
Night
With the sun finally set and darkness being cast over the sky, now is the perfect time to retreat indoors. Your villa will have a host of fantastic indoor facilities for you to enjoy, however, after a long day exploring, you'll most likely want to curl up in bed. A great way to end your day is by reflecting on what has happened over the past 24 hours, whether this is sharing your favourite bits with your partner or jotting them down in a diary. Not only does this allow you to appreciate the day that you've just had, but it also means that you can look back on these memories in the future.