10 things to do on holiday in Puglia
Posted on 17 January 2011 in Puglia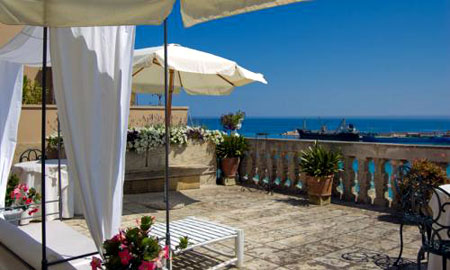 Swim in the unbelievably beautiful water at the Zinzulusa grottoes. Stay at Masseria Montelauro. 
Experience a full body massage in perfect surrounds. Stay at Borgo San Marco. 
Sip wine under the stars on your very own roof terrace. Stay at 1855 Laureto. 
Visit the amazing World Heritage Site at Alberobello. Stay at Il Palmento. 
Climb the cobbled path to the Cathedral  in Ostuni (The White City) and enjoy the view. Stay at La Rascina. 
Wander the streets of Lecce taking in the incredible baroque architecture. Stay at Suite 68. 
Stand on the very tip of Italy; Santa Maria di Leuca is as far as you can go. Home to wonderful beaches, 18th century villas and stunning grottoes. Stay at Scalamasjiu. 
Dine in the most romantic restaurant in the area: Maddalena, which is ocated over the sea at Savelletri made all the more fantastic if you happen to be there with a full moon. Stay at Trullo Elio. 
Learn some steps of the local dance, the Pizzica. Stay at Masseria Le Pezzate. 
Wander the lovely old streets of Otranto taking time to visit the castle. Stay at Palazzo de Mori (see image).