Hiking is one of the best ways to explore Sardinia
Posted on 27 March 2015 in Italy, Sardinia
If you ever decide to visit Sardinia, the locals will be sure to tell you that one of the best ways to explore the island's rugged countryside and picturesque coastlines is to go out and hike. The wild east of the island, more untouched and less built up than its west-side counterpart, is the perfect place for a varied range of hikes, taking in the crystal clear blue waters of the Mediterranean Sea as well as the dramatic mountains that collide with it in the Gennargentu National Park.
Lonely Planet have created a list of three of the best half-day hikes that you can enjoy while you're staying in our Sardinia villas – why not give them all a try during your stay?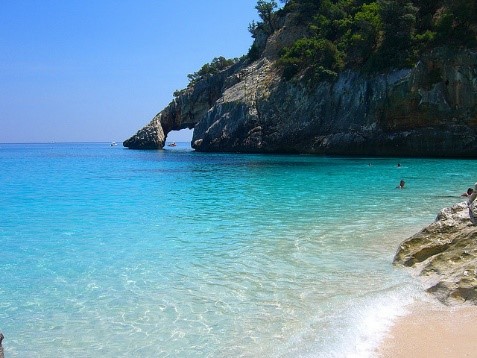 Cala Goloritze
A gentle 7.5km two-and-a-half-hour hike, suitable even for families with children, this round trip hike brings you to the stunning bay of Cala Goloritze. Beginning on the Golgo plateau, wild countryside where goats, donkeys and pigs freely graze, the trail feeds its way through Mediterranean scrub and canopies of trees before your breath is taken away by the glittering views of the bay. Steps lead down to the bay itself, decorated with frost-white pebbles lapped by a sea coloured a spectrum of blues. The bay is also surrounded with jaw-dropped limestone cliffs and formations, including Monte Caroddi, a towering beacon of rock measuring 148m high.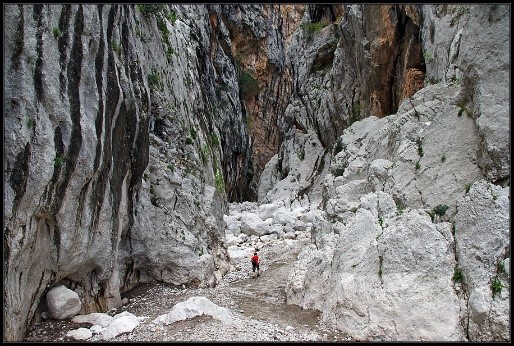 Gola Su Gorropu
An isolated gorge with all the drama of the Grand Canyon, this natural wonder is best reached on foot from the Genna'e Silana Pass on Route SS125. This 10.5km trek passes sharply eroded limestone slopes and cliffs carved with caves. Eventually, the raw landscape leads you to the gorge, featuring steep walls of sheer limestone climbing over 400m high. As well as the spectacular and unique views offered up by the gorge, there's also a variety of nature to spot here at quieter times of the day, such as golden eagles and pine martens.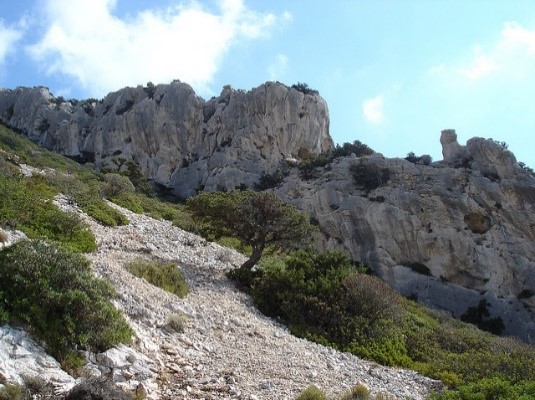 Tiscali
A unique example of a Sardinian Bronze Age settlement, Tiscali can now only be reached by foot, though the journey to get there is just as spectacular as the final destination itself. Starting at the Sa Barva Bridge, with its walls of limestone towering above the Flumineddu River below, the trail ascends through woods of turpentine and holm-oak, the path dotted with boulders throughout. The final climb brings you to the magnificent archaeological site, where once mighty buildings now stand as skeletal yet cherished ruins, overlooking the serenity of the Lainattu Valley.
Images: //Karri, summitpost, Simon Frost, available under Creative Commons