Festa della Repubblica
Posted on 30 May 2023 in City Breaks, Family & Friends, Italy, Uncategorized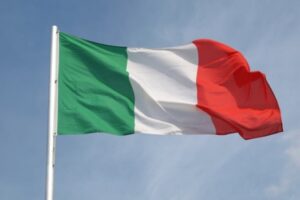 We get a day off in Italy on June 2nd, as Republic Day, or the Festa della Repubblica, is a public holiday.
As you can probably guess from the name, this is date Italy commemorates the abolition of the monarchy and the creation of the Italian Republic we have today.
Here are a few curious facts you may or may not already know about the events we're marking this week.
It all started in 1946
June 2nd,1946, was the day Italians voted to abolish the monarchy, and the Republic of Italy was born, hence Republic Day.
After an 85 year-long  monarchy, which had for the most part been very popular with the people, a referendum resulted in 12,717,923 votes 'for' (54 percent) and 10,719,284 votes 'against' (45 percent).
Following the result, all male members and future heirs of the ruling House of Savoy were deposed and exiled, most ending up in Switzerland.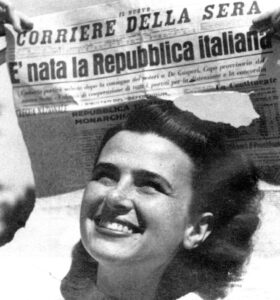 Italy's final king only ruled for one month
The House of Savoy had ruled since Italy's Unification in 1861, but its final monarch, Umberto II (or Umberto Nicola Tommaso Giovanni Maria di Savoia, in full), only got to be king for a month, earning him the nickname 'Re di Maggio' or the May King' – slightly unfair since he actually ruled from  May 9th to June 12th.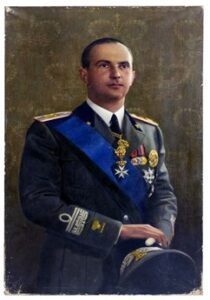 Umberto had actually been acting as head of state since 1944; after Benito Mussolini's fascist regime – to which the monarchy had been closely allied – collapsed, Italy's wartime King Victor Emmanuel III transferred his powers to his only son in the hope it would give the monarchy a PR boost.
Obviously, it didn't work.
Italy will never have another monarchy
For one thing, the constitution now forbids a monarchy, and for another, the House of Savoy family formally renounced their claim to the throne as one of the conditions for the right to return from exile, in 2002.
Umberto refused the right to return to his homeland, dying in Geneva in 1983.
So what happened to the others? Prince Victor Emmanuel, his wife, and son returned to Italy in 2003 after former prime minister Silvio Berlusconi's party overturned their exile.
But they weren't exactly welcomed home with open arms – not least because Victor Emmanuel – descendant of King Victor Emmanuel III – had not long before defended Mussolini's racial laws as "not all that bad".
There were numerous protests, and the mayor of Naples refused a €15,000 donation from the family to a local hospice.
More recently, in 2021, the wartime King's great-grandson Emanuele Filiberto of Savoy apologised to the country's Jewish community for his ancestor's role in dictator Mussolini's racial laws and the Holocaust.
Republic Day changed dates for 24 years
In 1977, Italy's large number of public holidays were thought to be having a negative impact on the already struggling economy. So, to avoid affecting business, Republic Day was moved to the first Sunday in June. It was only changed back to June 2nd in 2001.
The first Sunday of June had a long history as Italy's national holiday; before Italy became a Republic, this holiday was known as the Feast of the Albertine Statute – the constitution of 1848, which was seen as the foundation of the Kingdom of Italy.
There's a lot going on to celebrate
Though things have been quieter for the past two years with Covid lockdown measures in place, celebrations are expected to be back in full swing for 2023.
Rome hosts a huge military parade through the historic centre, with smaller, similar events in many other cities and towns throughout the country.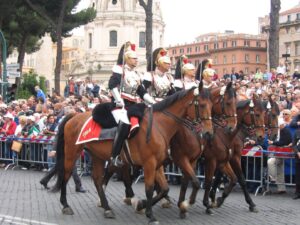 Elsewhere in the capital, the presidential palace opens its gardens to the public free of charge.
But perhaps the highlight is the flyover by Frecce Tricolori, Italy's Air Force. The planes will fly over the Altare della Patria monument in Piazza Venezia, leaving a trail of green, white and red.